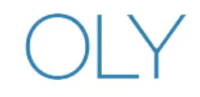 Oly Studio items are available through DTS but have not yet been added to our online catalog. Click continue to visit the Oly Studio website. Take note of the items you want and then call or contact us for pricing, availability and order assistance.
About OLY
Their Oly line's translation of showroom level design into an accessible collection has made them favorites of the design press. Noted design author and lecturer Diane Saeks has written of Kate and Brad "new products leap from their imaginations like sparks from a fire."
Whether turning those imaginations toward interiors, furniture, artwork, lighting or fashion, the end result is welcoming and relaxed with an original persona – classic yet fresh, luxurious, sophisticated and cool.
---
because you deserve better