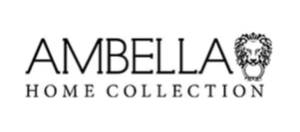 Ambella Home items are available through DTS but have not yet been added to our online catalog. Click continue to visit the Ambella Home website. Take note of the items you want and then call or contact us for pricing, availability and order assistance.
Ambella Home Collection was founded by George Moussa. The son of an importer, George had his father as a business and importing mentor from an early age, and over the years, has created his own passion for the business.
Each Ambella Home Collection piece is uniquely designed for the line and manufactured overseas. The production is meticulously managed so that a beautiful piece is the final result every time - from the production sample shown at market to a reorder one year later. Overseeing the selection of the best raw materials, using skilled carvers and craftsmen, artistic finishers and packing the piece so it arrives without damage are just a few ways we know that we can stand behind the quality of our furniture.